About B&b Concrete
Your Partner in Quality Construction
Based in the Midwest, B&B Concrete is a concrete organization supporting local and national clients across the United States during all phases of the building process from pre-construction to post-construction.
Quality, respect, and hard work are the driving values behind our team of experienced foremen, tradesmen, craftsmen, finishers, and restoration experts.
Our solid commitment to our clients and their needs ensures successful partnerships and strong relationships.
B&B's mission is simple: deliver quality work, on time, on budget, every time.
Our Expertise
Interior and Exterior Flatwork Finishes
Structural Foundations
Elevated Slabs
Rebar Installation
Tilt-Up
Pre-Cast Construction
Restoration
We balance your workload while maximizing labor productivity and keeping total labor expenses low. Infusing innovation with aesthetics, our decorative concrete offers long-lasting performance.
Formwork
We build the molds for your foundations. walls, and columns in good form.

REBAR TYING
Structurally essential, rebar and rebar tying services can be challenging.

Finishing
Smoothing and protecting your poured concrete is how we standout.

RESTORATION
B&B of Concrete offers unique polished concrete floor installation finishes uncovering the material's natural beauty.
Where We Serve
Alabama
Arkansas
Delaware
Florida
Iowa
Idaho
Indiana
Kansas
Kentucky
Kentucky
Maryland
Massachusetts
Michigan
Missouri
North Carolina
New Jersey
New York
Ohio
Oklahoma
Pennsylvania
South Carolina
Tennessee
Virginia
Washington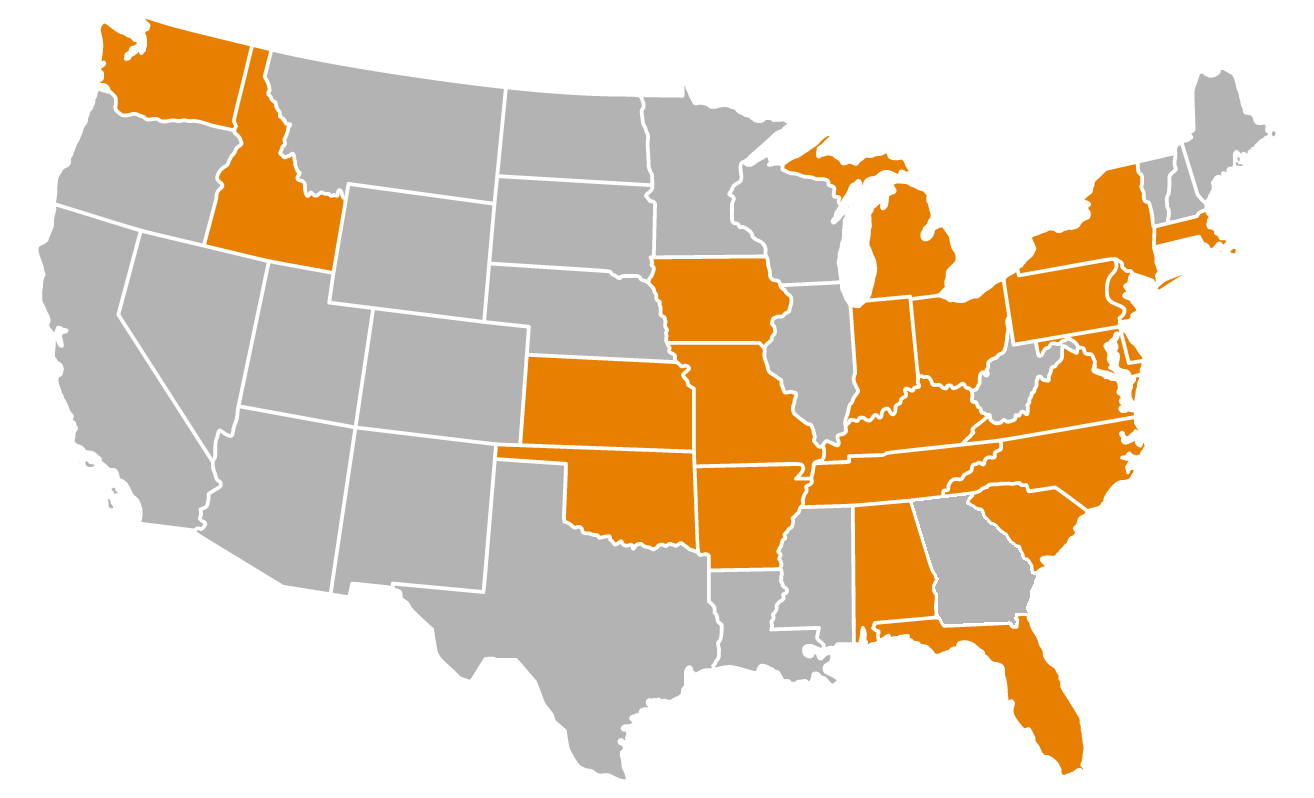 Start Strong. Finish Stronger.
We deliver quality construction services around the nation. Don't risk anything less than experienced, professional finishers from B&B Concrete.